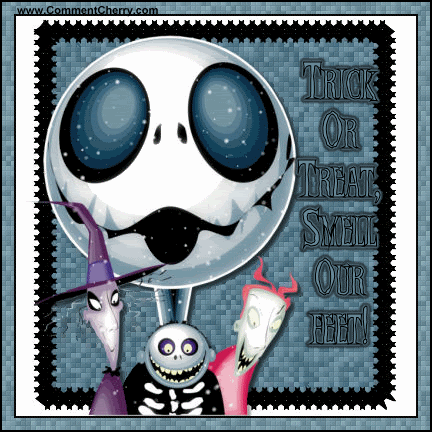 My kids are so anxious this year for Halloween,
although I'm pretty sure they don't have a
clue what is really is all about.
Although they have been watching the Dora : Boo cartoon...
OVER and OVER and OVER
every chance they get. :)
So we have been saying some little Halloween sayings lately,
but I think Brooke's saying is the BEST!!
AND
we might just try it out and see where it gets us! :)
Here it is..
"Trick or treat, smell my feet, give me
MONEY, please!"
Personally I LOVE it!!
and I'm all for trying it out this Halloween!! So if we are in your neighborhood,
please feel free to give cash, checks, money orders, gift cards, winning scratch offs,
savings bonds, credit cards or other.